Testimonials
We are delighted to share some glowing testimonials from our esteemed recruiters, who have experienced firsthand the caliber of talent that our institution produces. These testimonials serve as a testament to the dedication, skills, and professionalism exhibited by our students.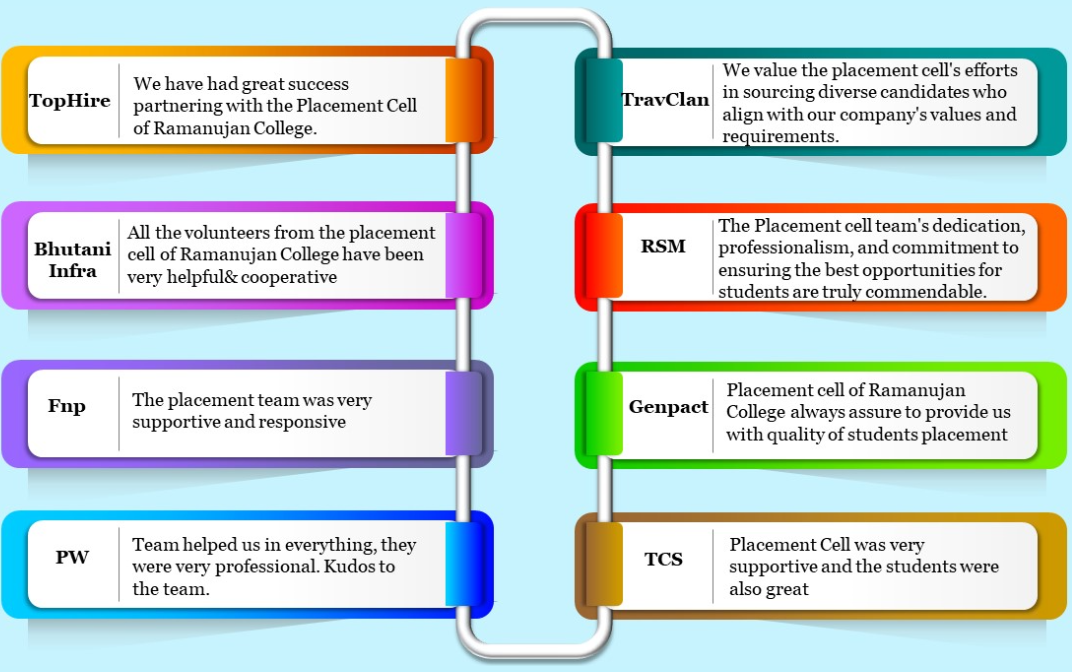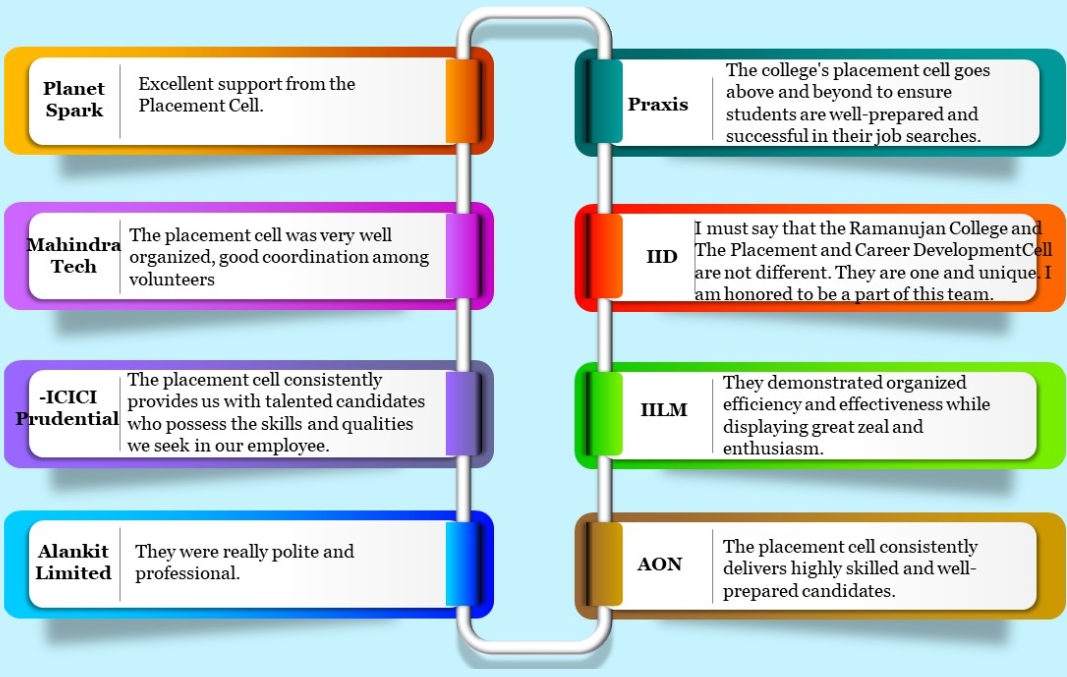 These testimonials underscore the effectiveness of our educational programs in preparing students for the dynamic demands of the professional world. We are committed to maintaining this standard of excellence and ensuring our graduates continue to exceed expectations.
We extend our heartfelt gratitude to our valued recruiters for their ongoing support and trust in our institution. Together, we look forward to nurturing the next generation of industry leaders.