Ramanujan College Library formerly known as Deshbandhu Evening College Library is one of the oldest among Delhi University college libraries. It came into existence along with the foundation of the college in 1958. Ramanujan College Library is fully Air conditioned and computerized. The library is open to bonafide students of all the classes. All important textbooks are kept in library. There is a well equipped Reading Room, which subscribes to a large number of dailies, weeklies, periodicals and journals on a variety of subjects.
Membership:
Students, teaching and non-teaching staff of the college are entitled to become member of the library.
Services:
Circulation Section
Reference Section
Reading Hall Annexe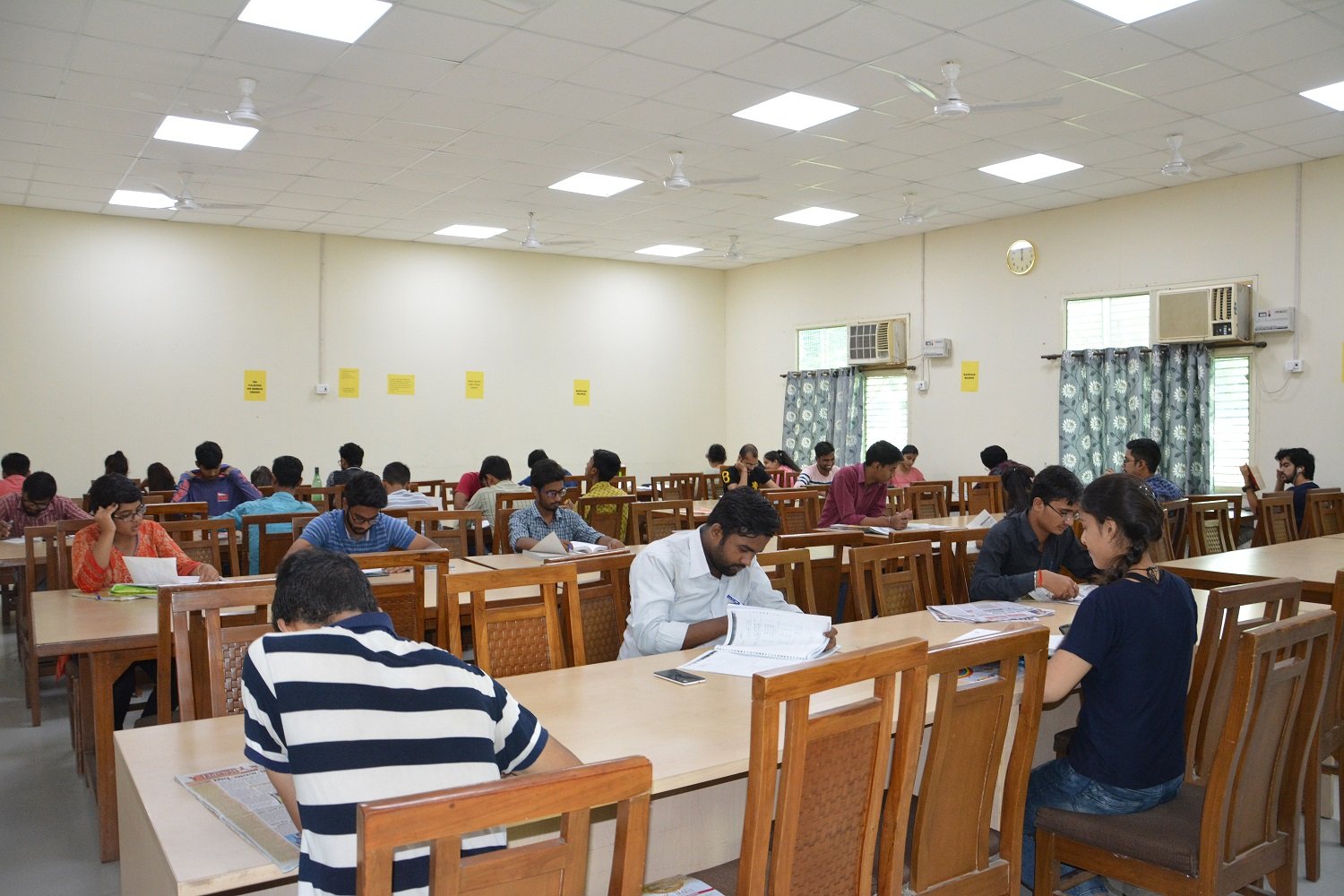 Rules:
1. Library timing is notified every year. The timing can be changed temporarily with prior notice.
2. Membership is open to Teachers & Administrative staff.
3. Teachers are entitled to borrow 35 books provided they have returned all the books borrowed by them on or before 30th June 2015, failing which they will be entitled to 25 books. They can also borrow two old magazines.
4. Students can borrow 3 books for 10 days. An overdue fine of Rs 1 for each late day shall be charged for books kept beyond this time.
5. Non teaching staff can get issued 10 books.
5. Reference books are issued for consultation only which are kept in Teacher's lounge.
6. Perfect silence shall be strictly observed in the library. Talking and discussion are strictly prohibited.
7. Reference books, magazines can be issued from the library office.
Contact Info: library@ramanujan.du.ac.in
Library Staff:
1.Dr. M. P. Upadhyay Professional Assistant
2. Mr. Jatan Singh Professional Assistant
3.Mr. Veer Pal Singh Library Assistant
4.Mr. Bhagwat Garg Library Attendant
5.Mr. Leela Dhar MTS
6.Mr. Mohit Verma MTS
7.Mr. Sanjeev Kumar MTS
8.Mr. Sachin Kumar MTS
9.Mr. Kapil Sunehria MTS