About:
The Antha Prerna Cell-Engineering Ideas to Reality, was inaugurated on 18 January 2019, under the aegis of the Department of Computer Science, Ramanujan College. The Cell aims to provide a platform for the students to give life to their innovative ideas by implementing them on industrial projects and nurture them as future corporate professionals. This will bridge the gap between industry and academics and make the students industry-ready. The Cell will benefit not only students from all the disciplines by involving them in various aspects of the live projects. 
The Cell will strive to train the young minds to be more focused, to see with clarity the role and responsibilities of a software professional, and to equip them with a skill set that encourages creativity and learning. The Cell act as a platform to promote and exchange tools and methods opted in industry for projects. It will facilitate the students to have industrial experience by involving them in various short-term training programmes, which may stretch from 6 weeks to 6 months duration. The students will benefit from in-campus training programmes conducted by experts from industry. 
The inauguration ceremony of the Cell was graced by distinguished Chief Guests, Dr. Rishi Mohan Bhatnagar (President of Aeris India) and Mr. Praveen Arya (Founder of F-TEC), along with Dr. S. P. Aggarwal (Principal, of the Ramanujan College) and Mr. Kamlesh Kumar Raghuvanshi (Assistant Professor, Department of Computer Science and Director, Antha Prerna Cell).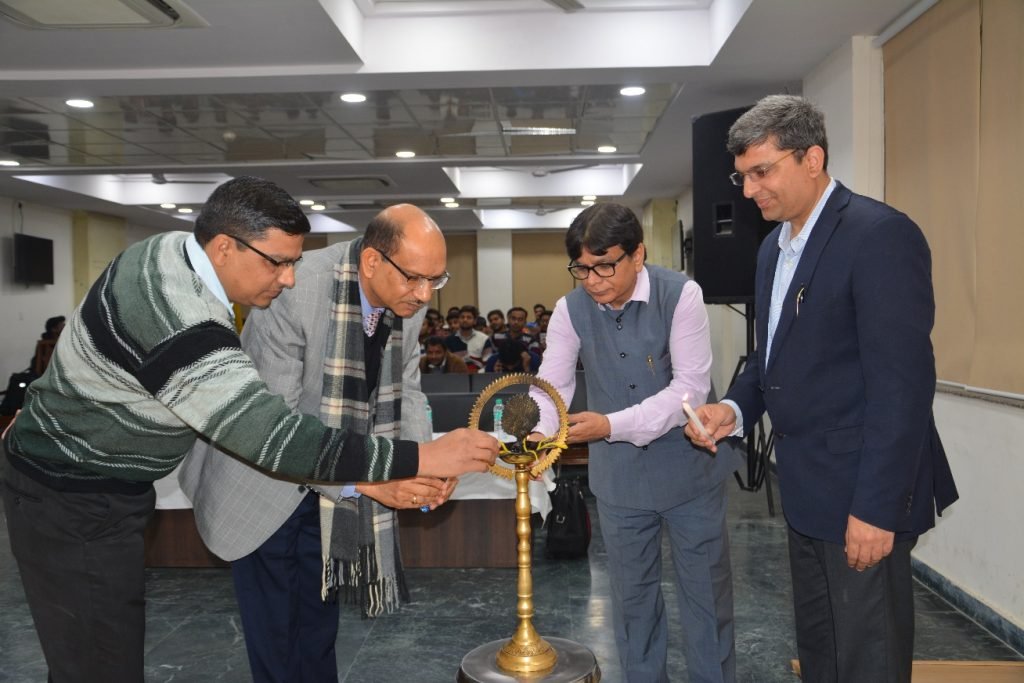 Future Programmes: 
Collaboration with corporates for Student Training Programmes
Development of Software as per industry standards
Organising Workshops, Seminars, Expert Lectures on recent trends in technology
Industrial visits
On-Campus Short-Term Crash Course