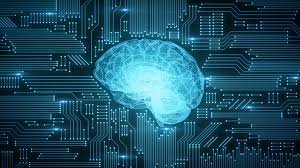 About:
The Centre for Robotics and Artificial Intelligence (earlier Robotics and Artificial Intelligence lab) of Ramanujan College was established on November 2013.
Centre for Robotics and Artificial Intelligence is working on emerging areas in the field of robotics, embedded systems and machine intelligence. This year, the centre participated in E-yantra competition organized by IIT Bombay. The students under the centre are currently working on the star innovation project "Robotics in healthcare" in which we are trying to reduce the costs of existing machines and increasing their efficiency. The centre recently had a meeting with Apollo Hospital to have collaboration in this project.
We are also working on the project "Automatic Irrigation Control Based on Soil Moisture" in collaboration with Centre for Social Innovation in which we are building a machine to automate the irrigation process in fields based on the volumetric water content in real time. The centre now has a fully functional website (robonauts.in) which also offers any institution to organize workshop in their campus.