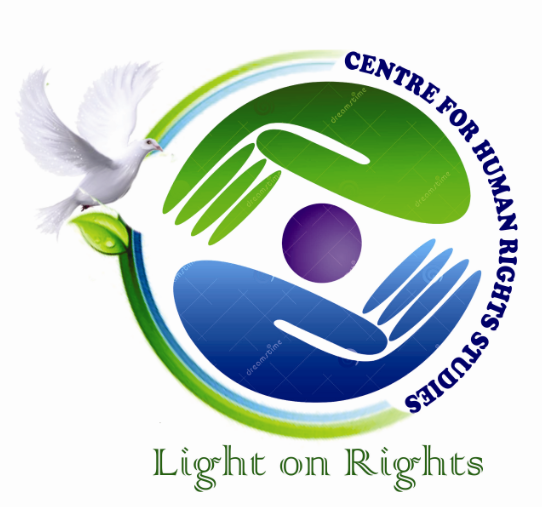 ABOUT
The Centre for Human Rights Studies was established in February 2015, under of aegis of the Department of Political Science. The Centre coordinates a three-month UGC-Sponsored Certificate Course on Human Rights. The classes are held only on Sundays. Eminent resource persons are invited to deliver lectures on the prescribed syllabus. Students are required to submit a project report along with a Power-Point presentation at the end of the course. They will be given Certificates after the successful completion of the course.
CONTEXT
In the light of the present gross violations of human rights worldwide, increasing national and international concern for human rights and duties and growing NGO activism for the cause of human rights, the need of the hour is to sensitize the students and spread awareness at large. The Centre for Human Rights Studies is our little step forward to join the global movement to ensure a safe haven for the mankind.
VISION
The protection and promotion of human rights are likely to become extremely challenging in the years to come. If not given a check-mate through human rights education, sensitization and spreading of awareness, the future of mankind may face a misery of worst order. The Centre for Human Rights Studies endeavors to mitigate this predicament with a resolve to reach out to the under-graduate students and impart them the right orientation to carry forward the essence of human dignity for the generations to come.
MISSION
To generate a sensitive, well-aware, determined and trained cadre of students who will further enlighten their given or chosen surroundings transiting from 'human' to 'humane' – just like a candle that has the potential to light up thousands of candles. Our mission is Light on Rights.
OBJECTIVE
Provide an inter-disciplinary approach and critical insight to contemporary issues of human rights with ethics and values
• Introduce undergraduate students of various disciplines to the basic concepts and practices of human rights and duties
• Familiarize them with fundamentals of national and international instruments (treaties/conventions) and mechanisms for promotion and protection of human rights
• Introduce some of the national and global debates on human rights
• Associate with various local, national and international organizations working on human rights
• Conduct mass contact programs to spread awareness
ACHIEVEMENTS AND EVENTS
The Centre has successfully conducted five sessions of three-month Certificate Course on Human Rights.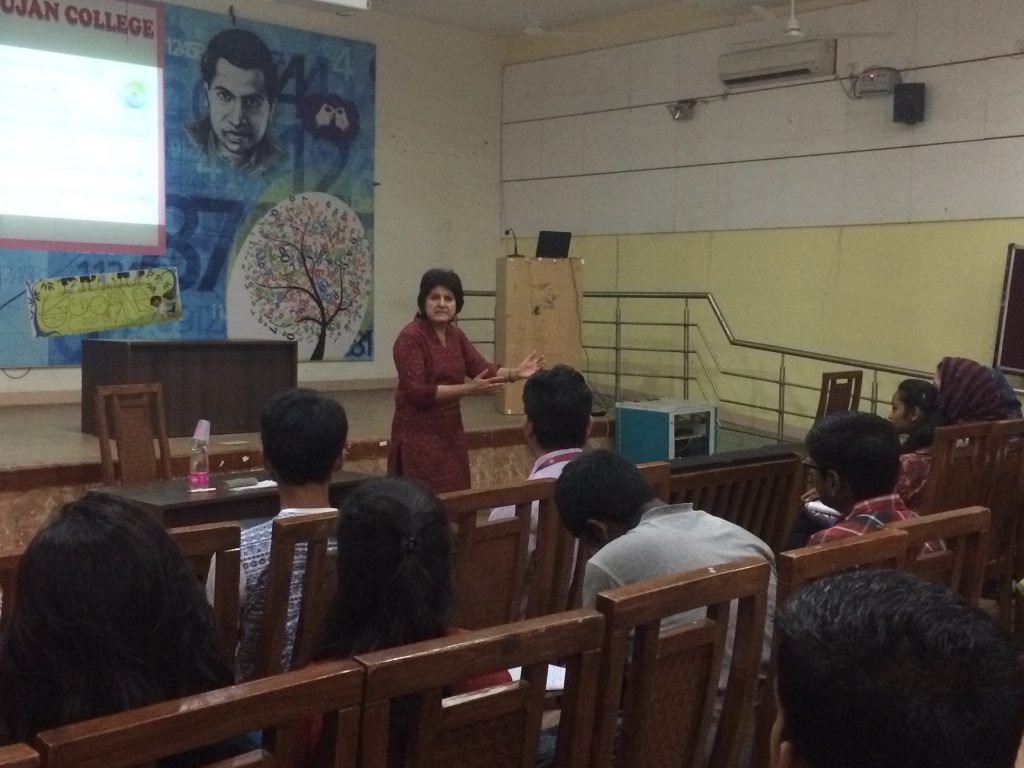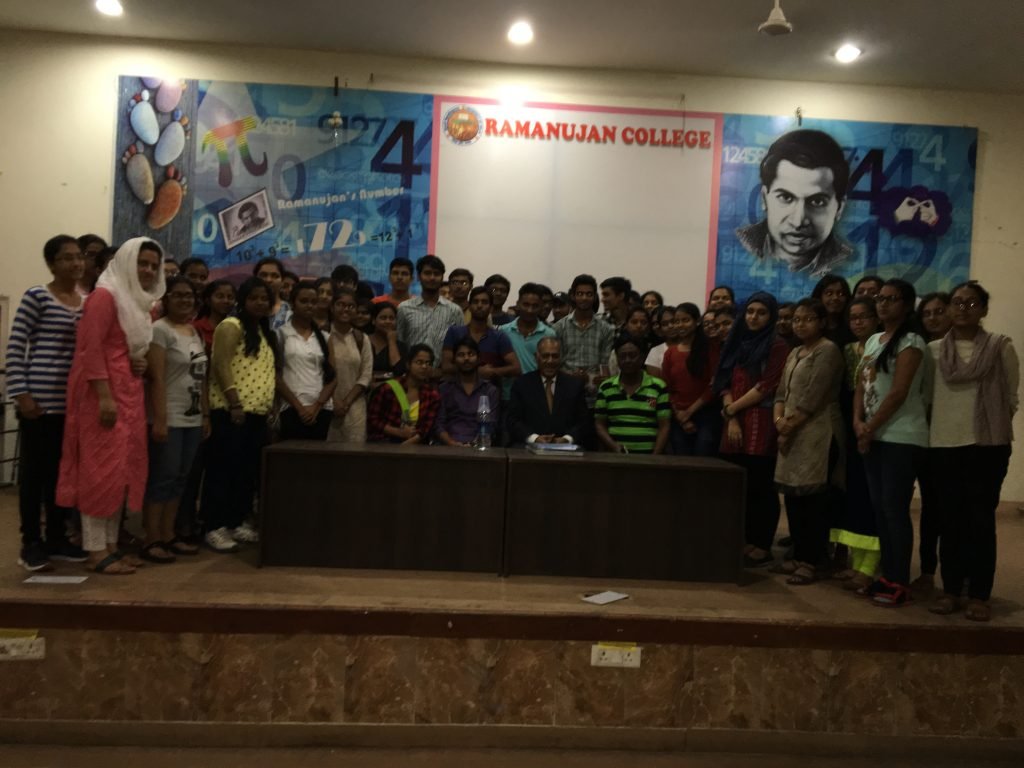 HIGHLIGHTS
Duration of Lecture: 2 and half hours
• Methods: Lecture cum Power-Point Presentation
• Discussion and interaction after lectures
• Reading material made available by resource persons
• Books and study material (English/Hindi) were distributed to students during Third Session
• Projects were submitted by students in Second Session (individually and in groups) on topic of their choice from prescribed syllabus
• Two hours test comprising of multiple choice questions, short notes and essay type question
• Feedback from resource persons and students on record
The Centre has organized a Seven Day National Workshop on Human Rights and Environment under the aegis of the Ministry of Human Resource Development (Pandit Madan Mohan Malviya National Mission on Teachers and Teaching) sponsored Teaching Learning Centre (TLC) of Ramanujan College, University of Delhi, from 14 – 20 March 2018. A total of 43 participants attended the Workshop and 10 Resource Persons conducted the various sessions thematically arranged to include:
Legal Approaches: Concepts, Mechanism and Implementation
• Water and Food Security
• Climate Change and Human Rights Based Approach
• Displacement and Dispossession.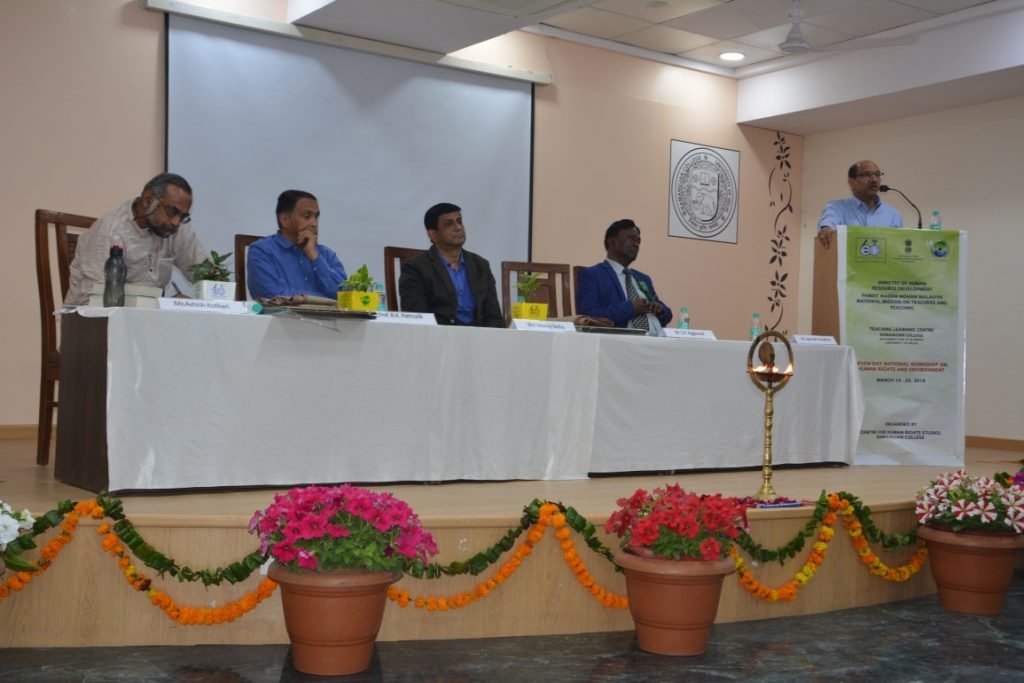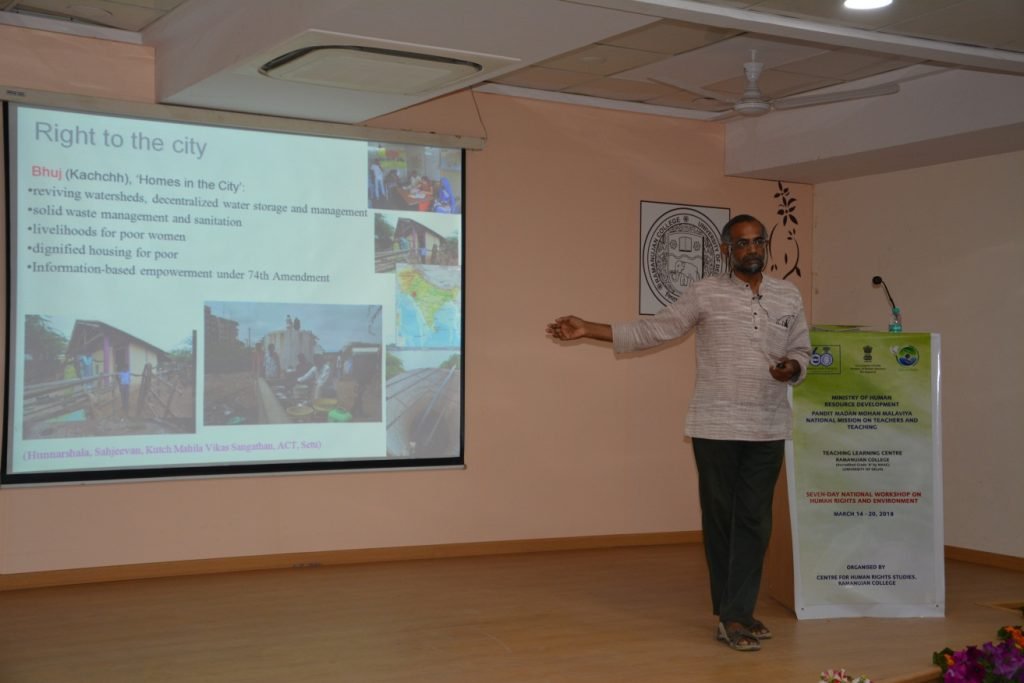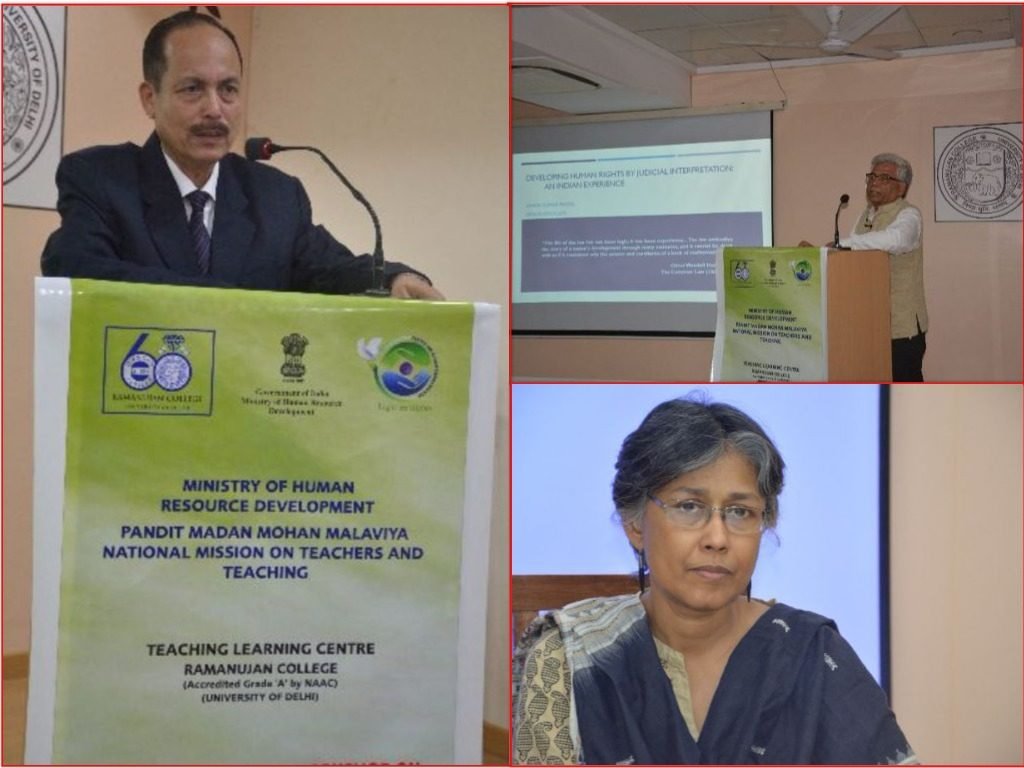 Throughout the workshop, participants gained a better understanding of the interface between the two contested but pertinent concepts of human rights and environment and how they will impact our utility and community. The participants were from varied disciplines spanning from Bio – chemistry to History to English literature, many of whom were being exposed to these themes for the first time. Participants from Political Science background walked away from this workshop with an enhanced level of understanding than with what they began with. As part of the initiative to protect our environment, plastic bottles and bottles water were not used throughout the Workshop. Instead the participants were provided with their individual steel flasks to quench their thirsts. Earthen pots were installed for dispensing water. Speakers were felicitated with saplings in an effort to make the Workshop itself environmental-friendly. Positive feedback from the participants and words of encouragement from speakers made this workshop a true success.
FUTURE PROGRAMMES
Screen relevant documentaries on human rights issues
• Conduct workshops and seminar on various human rights themes and issues
• Take the students on a day-long trips within Delhi to visit the National Human Rights Commission (NHRC) and other relevant NGOs
• Sign an MoU with the NHRC for student internships
• Bring out a Journal on contemporary human rights issues
• Set up a Library with varied collection of books/articles/journal on human rights